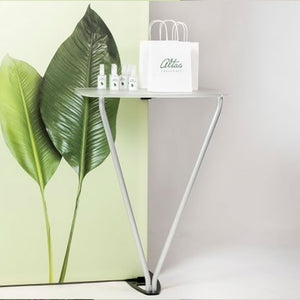 Small Table for Expand GrandFabric
Complete your stand with a table and make samples and give aways accessible for visitors.
For the table your stand configuration needs to be set up in an angle (minimum 30°) for stability reasons. For example: as a T, X, L or U shaped configuration etc. Available for both left and right positioning. Max load 15 kg (33 lbs).